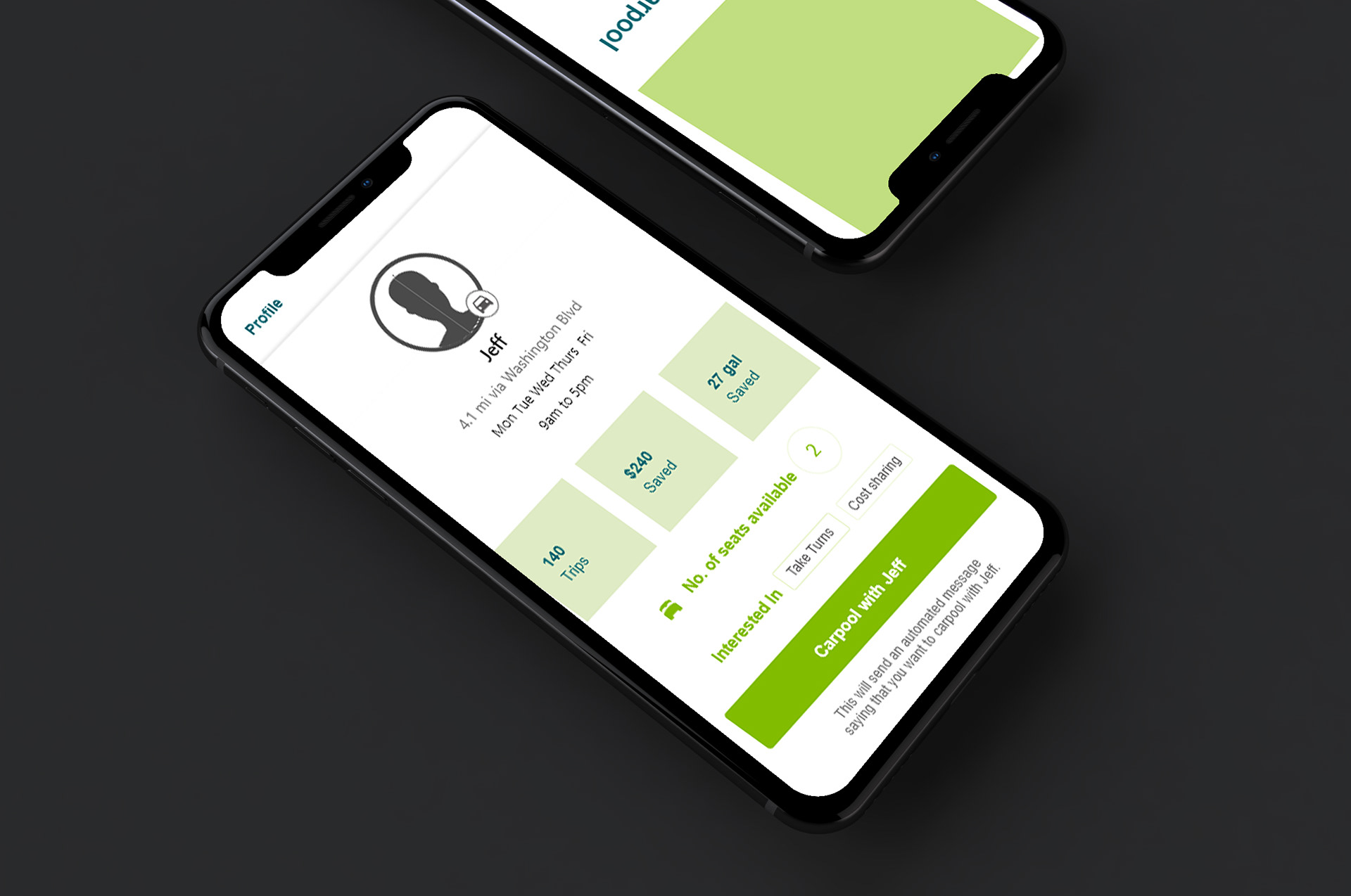 About CarpoolWorld
CarpoolWorld's existing product is an online carpooling and ride share matching web application with a huge user base all over the world. Over the years, CarpoolWorld has registered more than 500,000 individual users and some of the prestigious universities, municipalities, hospitals, and corporate ride sharing groups across the U.S.A. and around the world. By bringing individuals with similar transportation requirements together into a single vehicle, CarpoolWorld enables substantial cost savings while alleviating infrastructure and environmental impacts. All this is done through their public facing interface.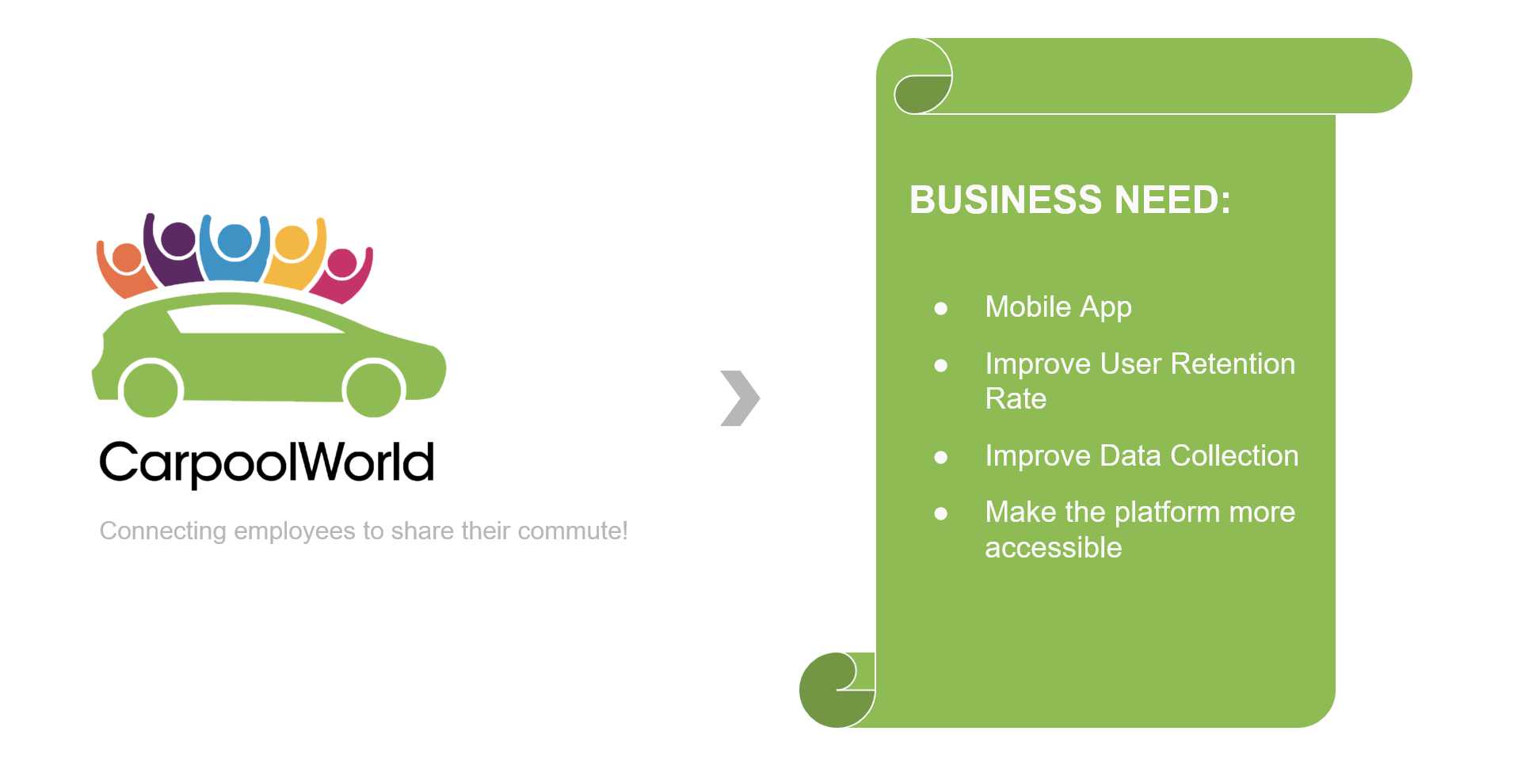 Design Process
2. Evaluation of existing Web app.
3. Design Research and Market Analysis
4. Prototyping and Solutions
Evaluation of current Web App
We did Heuristic Evaluation of the current prototype and also an intial user testing with the current web app on the mobile phone. Following are the responses from the users for some of the screens and our evaluations.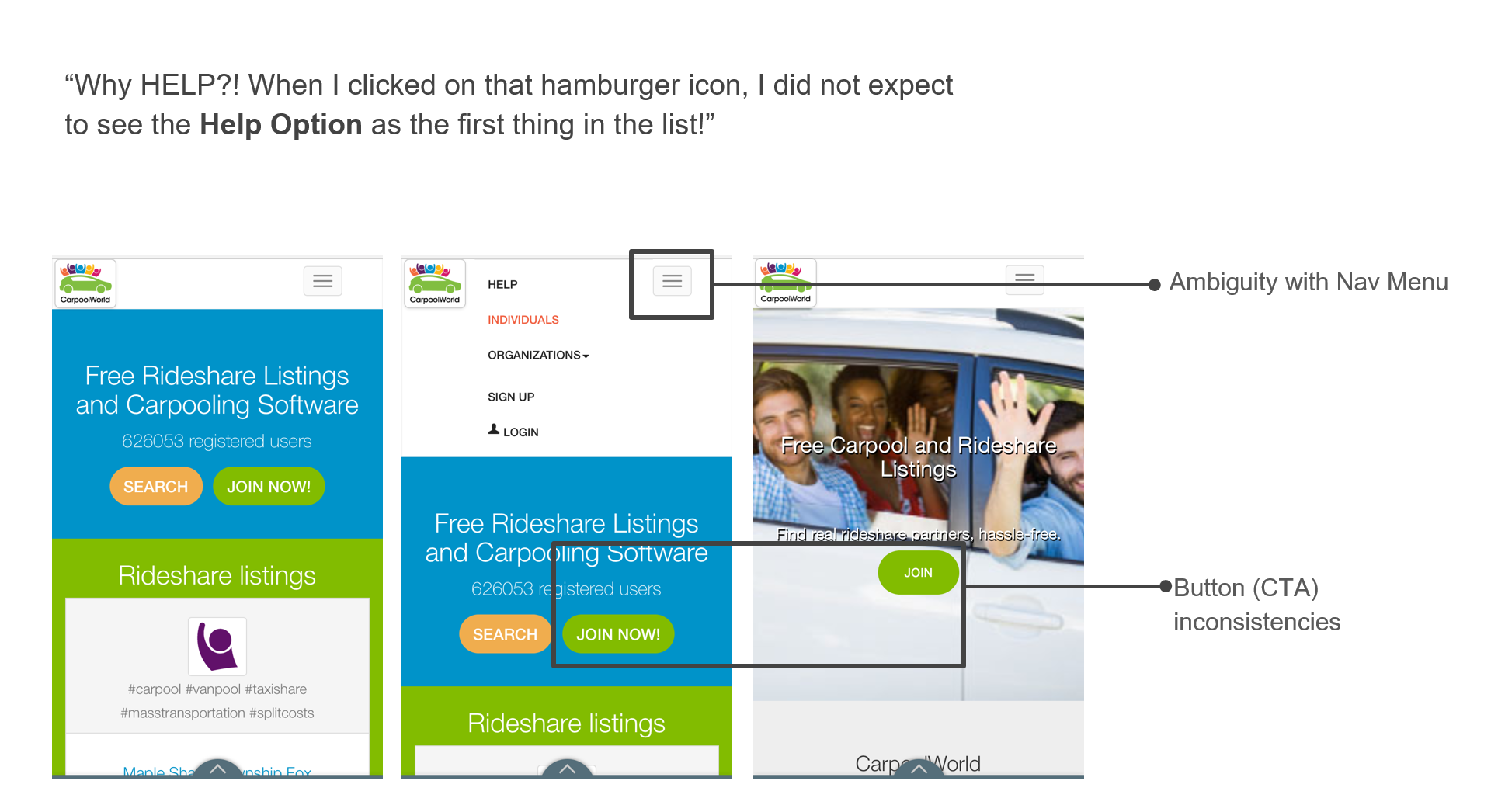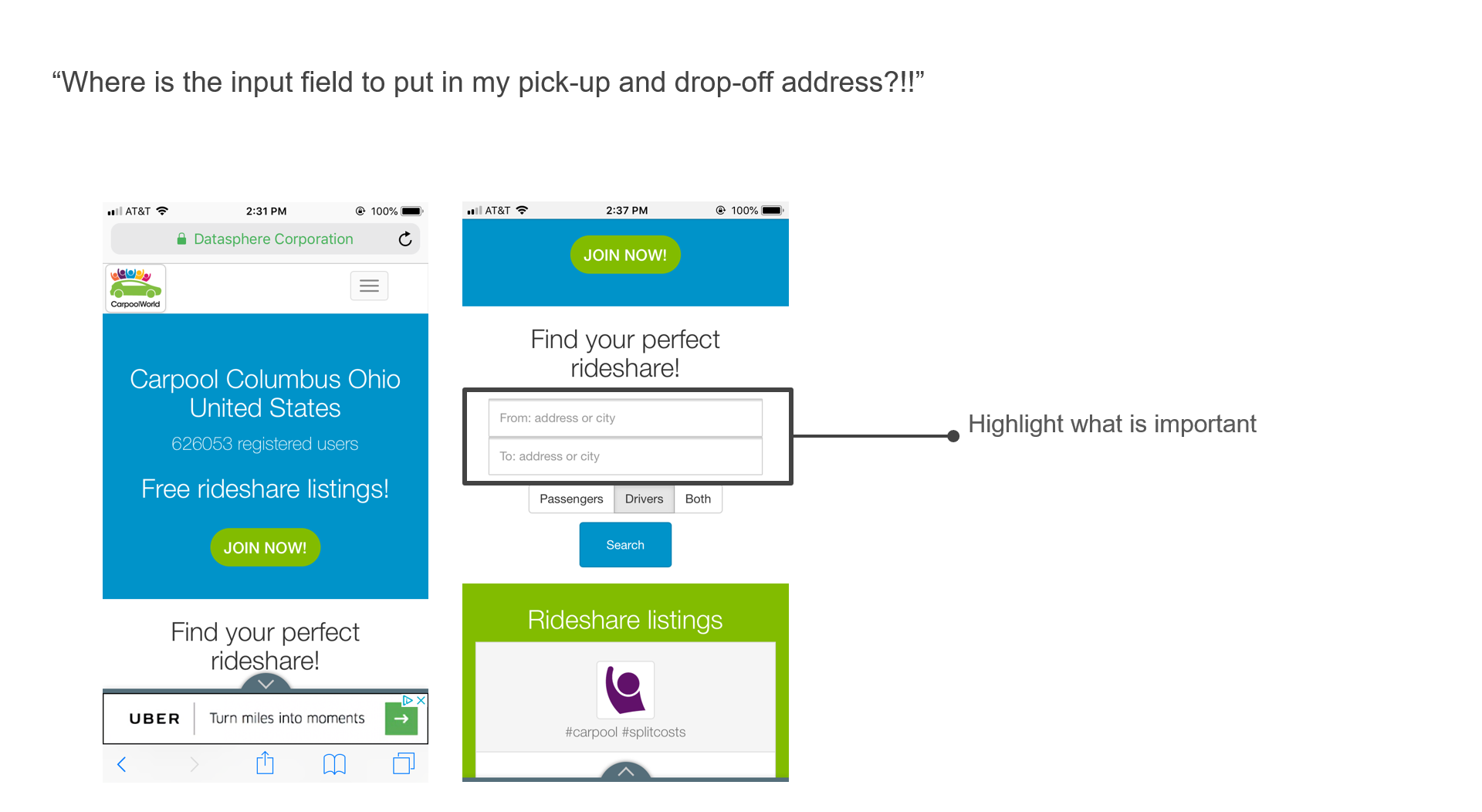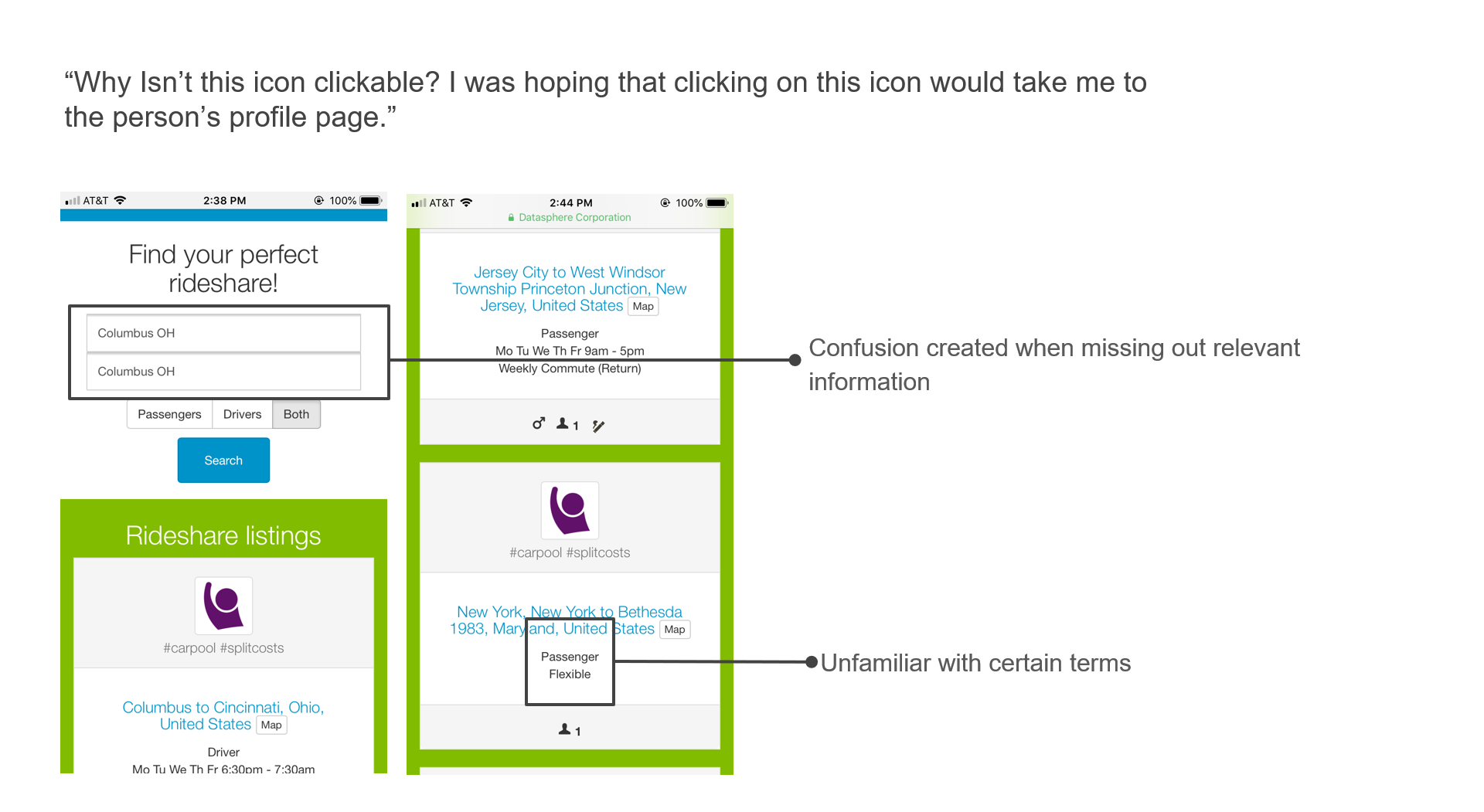 Evaluation and Initial User Testing Results

We compiled the results of our evaluation and initial user testing and listed out the final issues of different severity ratings from minor to major.
Research and Market Analysis
Through our research, we found that in general 71% of the app users churn within 90 days of the app use. So there was a need to have a better onboarding experience and incorporate user retention strategies for users to keep coming back to the app. 
​​​​​​​
Goals - Opportunities to Improve
Our interview with the client and research and analysis of current web app, helped use form our goals for this project. We decided to focus on these 3 areas and provide solutions for each.

1. OnBoarding Flow in the current app
We focused on onboarding as it was important for users to understand the purpose of the app and find their first carpool match. By this they would see more value in the product. This flowchart shows the onboarding flow of current web-mobile app.

The below image clearly shows the amount of data collected upfront was huge. This could create friction and more cognitive load for users.
2. Data Collection Survey in the Current Web App
Carpoolworld required data collection on their platform in order to calculate fuel and cost savings for the users. For that they had lengthy surveys for now which led to less responses and skewed data.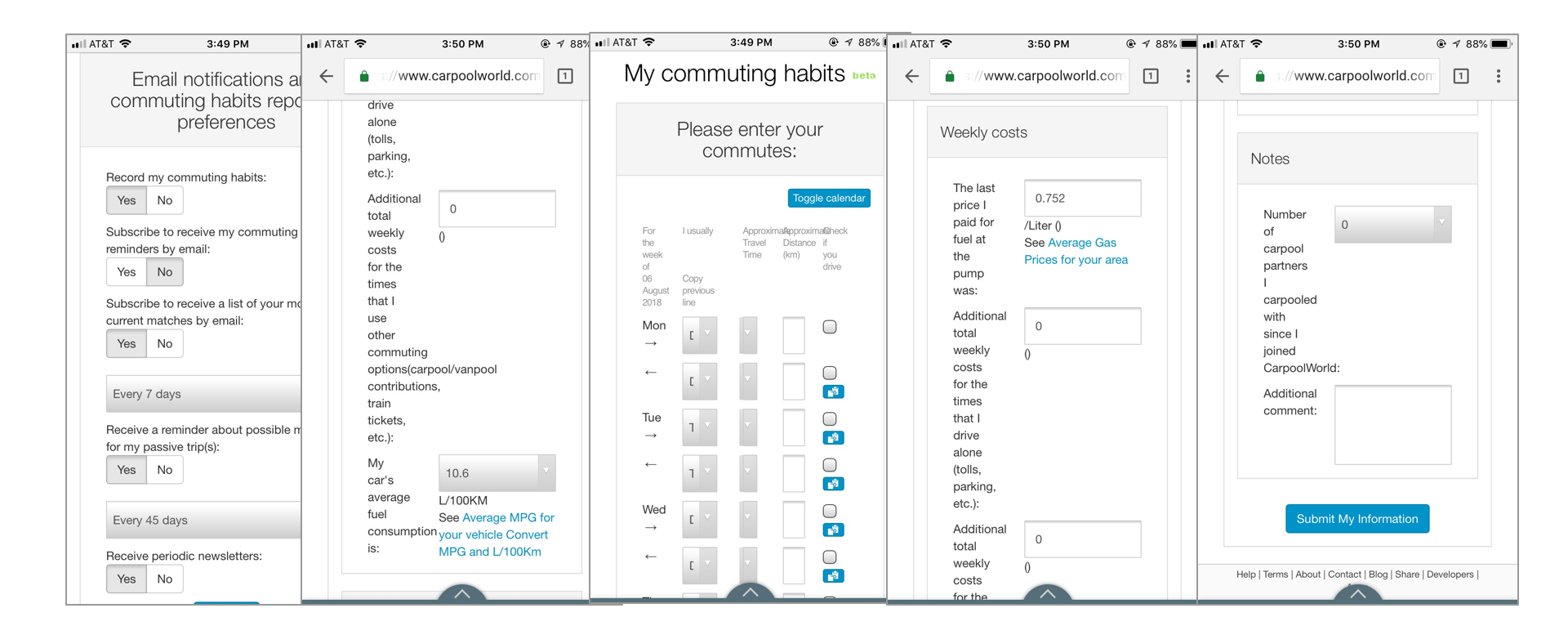 3. No way to retain the users in the current app.
Our Solutions - Prototyping 
We decided to create medium fidelity prototypes focusing more on layouts and flow rather than visual design. We choose green as the primary color as it is carpoolworld's brand identity.
1. Short and clear Onboarding 
We reduced the Onboarding screens to 3 most important questions, 1 question per screen using the single responsibility principle. This enables focus on one data entry at a time, clears clutter and increases task speed.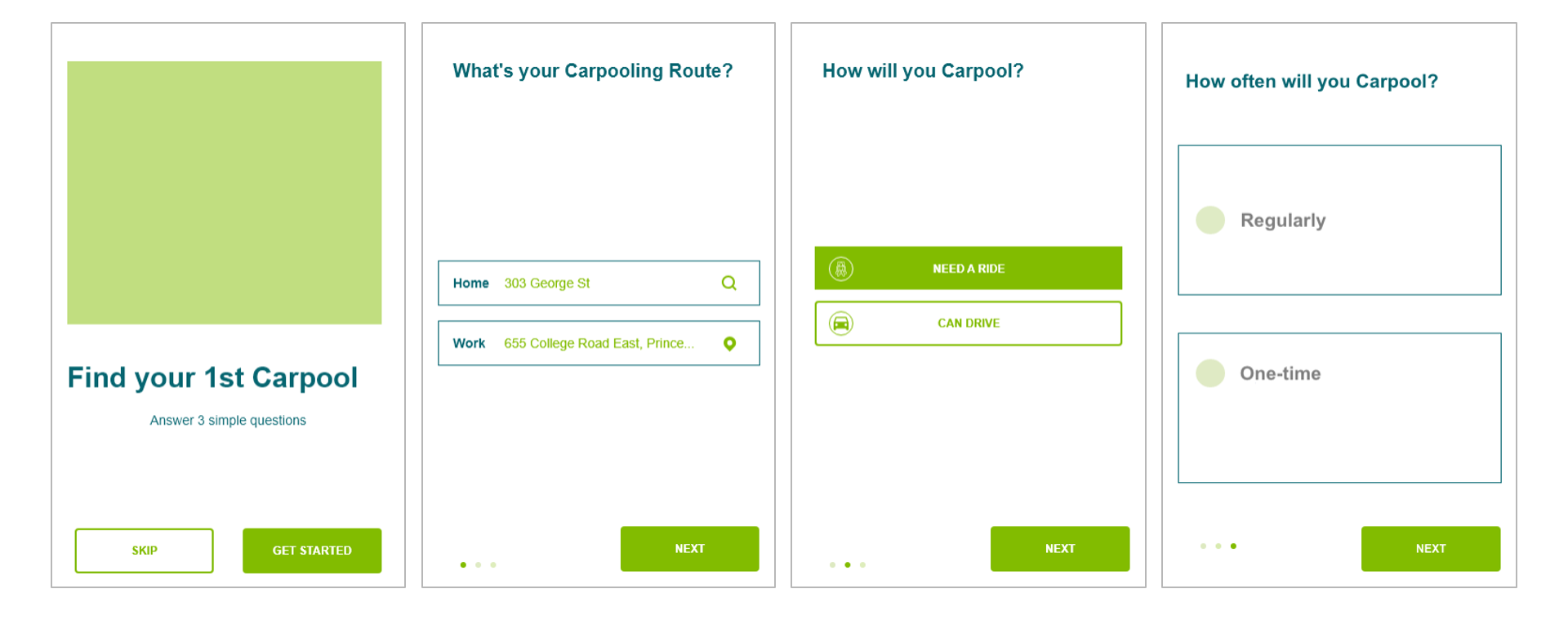 We suggested strategies to calculated tentative data about distance and time in the background using trip information. Then gradually collecting the data would help the users build trust with the product.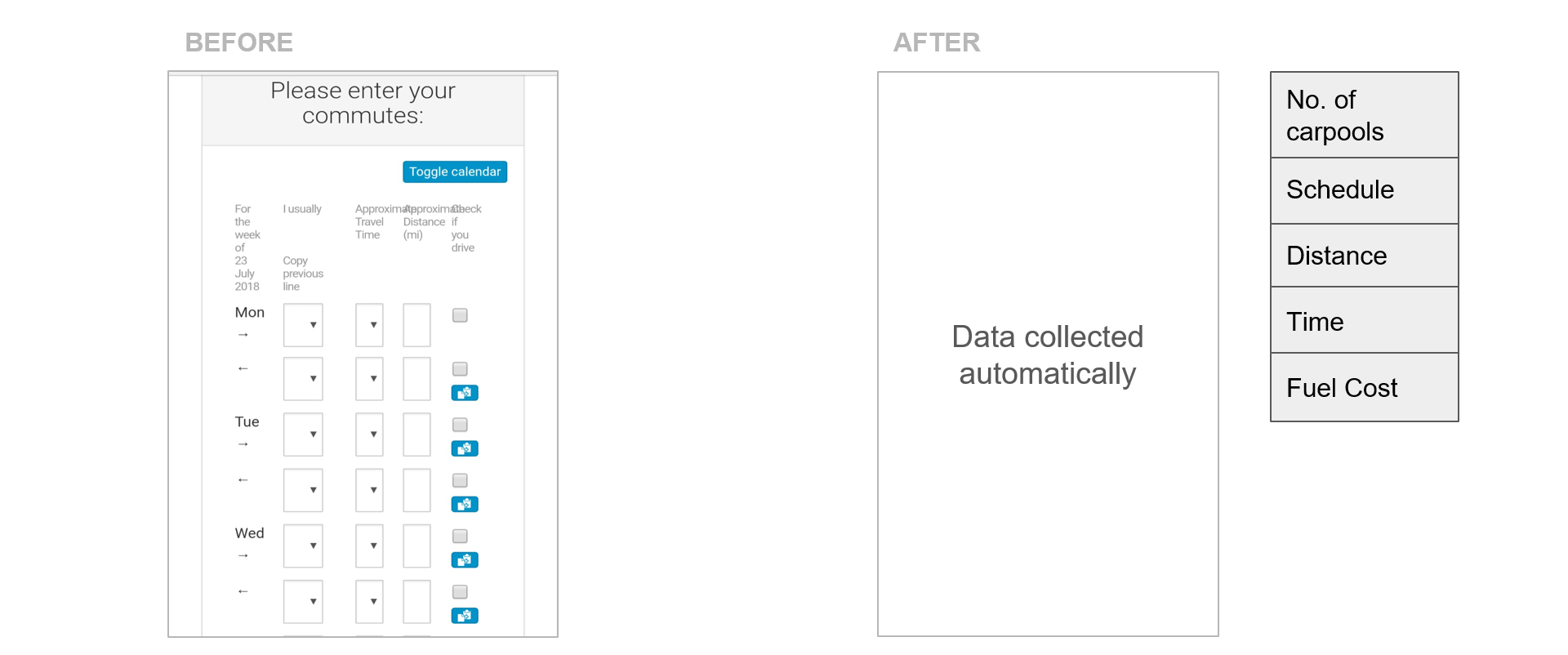 Carpool Group and Cost Share Feature for User Retention
We suggested new features that would potentially help in user retention by making it easy for users to manage their trip if they are carpooling. This would include setting up time and place to meet and to talk to other group members. So to discuss all of that and keep track of costs, we introduced carpoolgroup and cost share within it. This would give app users a strong reason to revisit the app.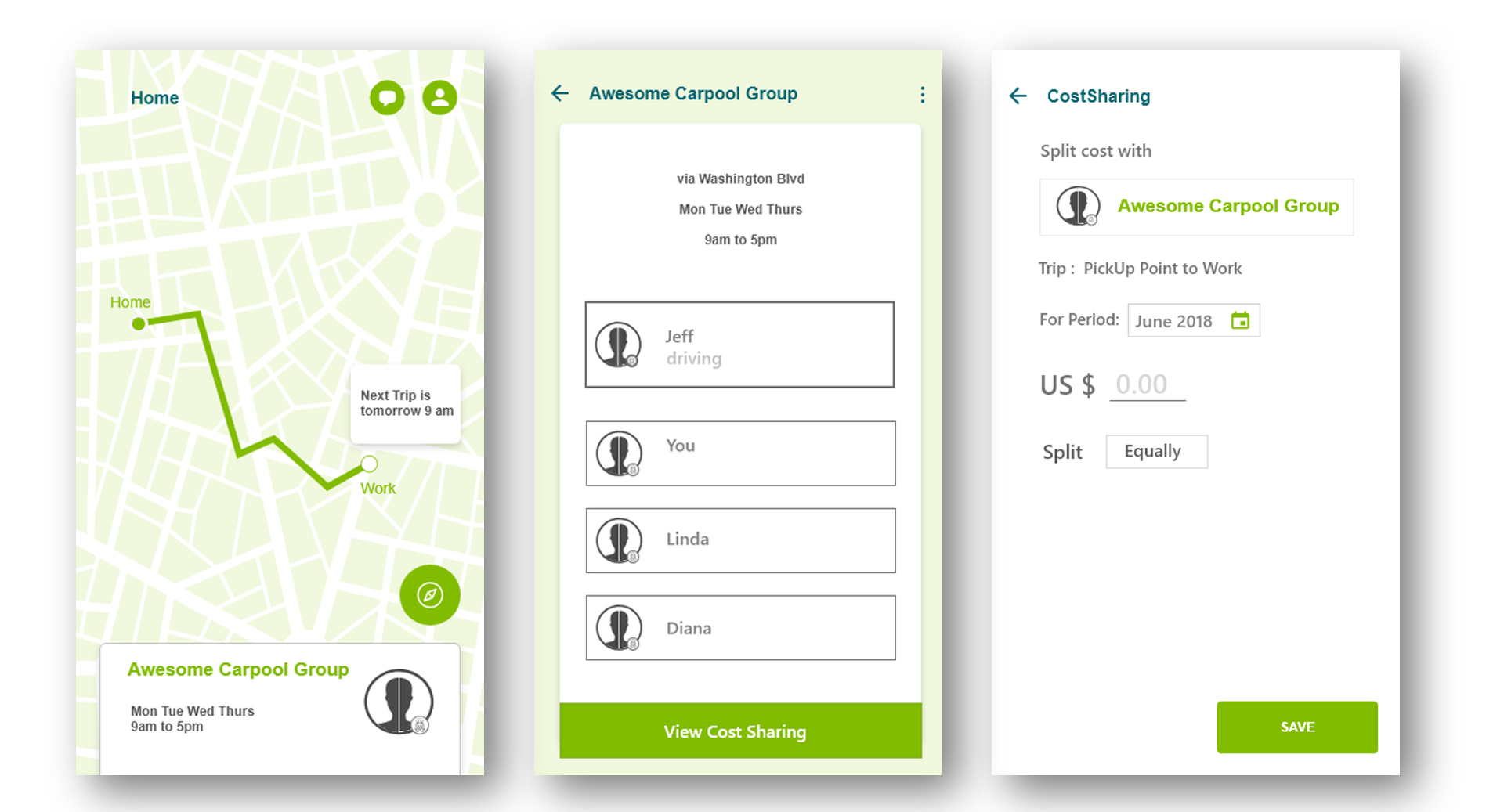 User Testing 
We conducted tests with some employees within the organisations by giving them simple tasks of creating an account and finding their first carpool on both, the existing platform and our prototypes.
Following are some feedbacks from users and some results.