I use the NJ transit train and bus for my daily commute to college. I use NJ transit app quite frequently to check schedules, re-purchase pass every month, and check bus schedules. I need to check same thing every day because of my travel at different times of the day depending on my class timings. 
The User Experience of the app, is quite frustrating for a new user as well as a regular one like me. In this case study I have identified the flaws in the app design for the android app. I have also re-designed the user flow for checking schedules for the train. 
2. Evaluated the Current Design
3. Selected a use case and a Scenario
4. Created low fidelity wire-frames
 I talked to some people at the train station about their experience with app, asking them about how they use the app and what do they like and dislike about it.
I also did some research about it by studying the reviews on google play.
Following are some reviews from users on google play which clearly show a need to improve.
​​​​​​​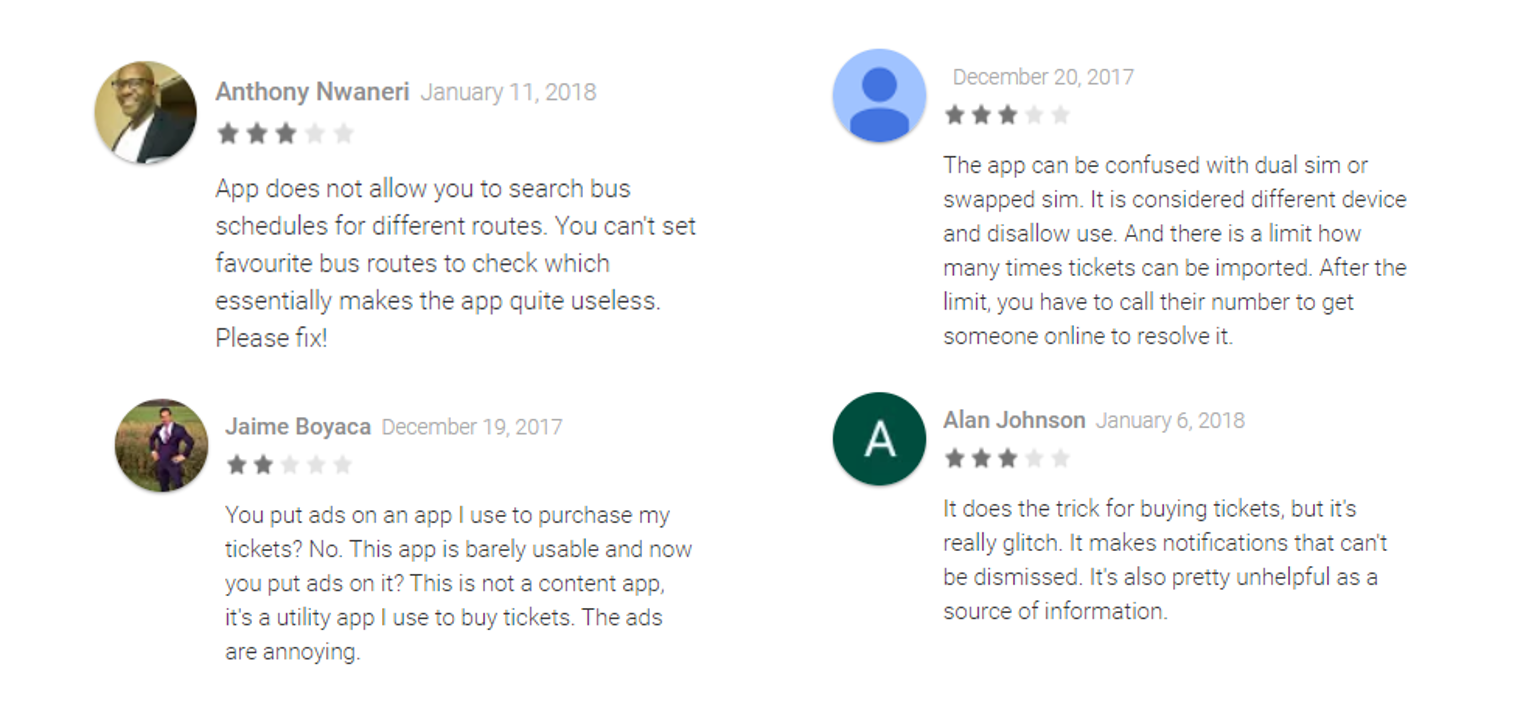 Evaluating  the Current Design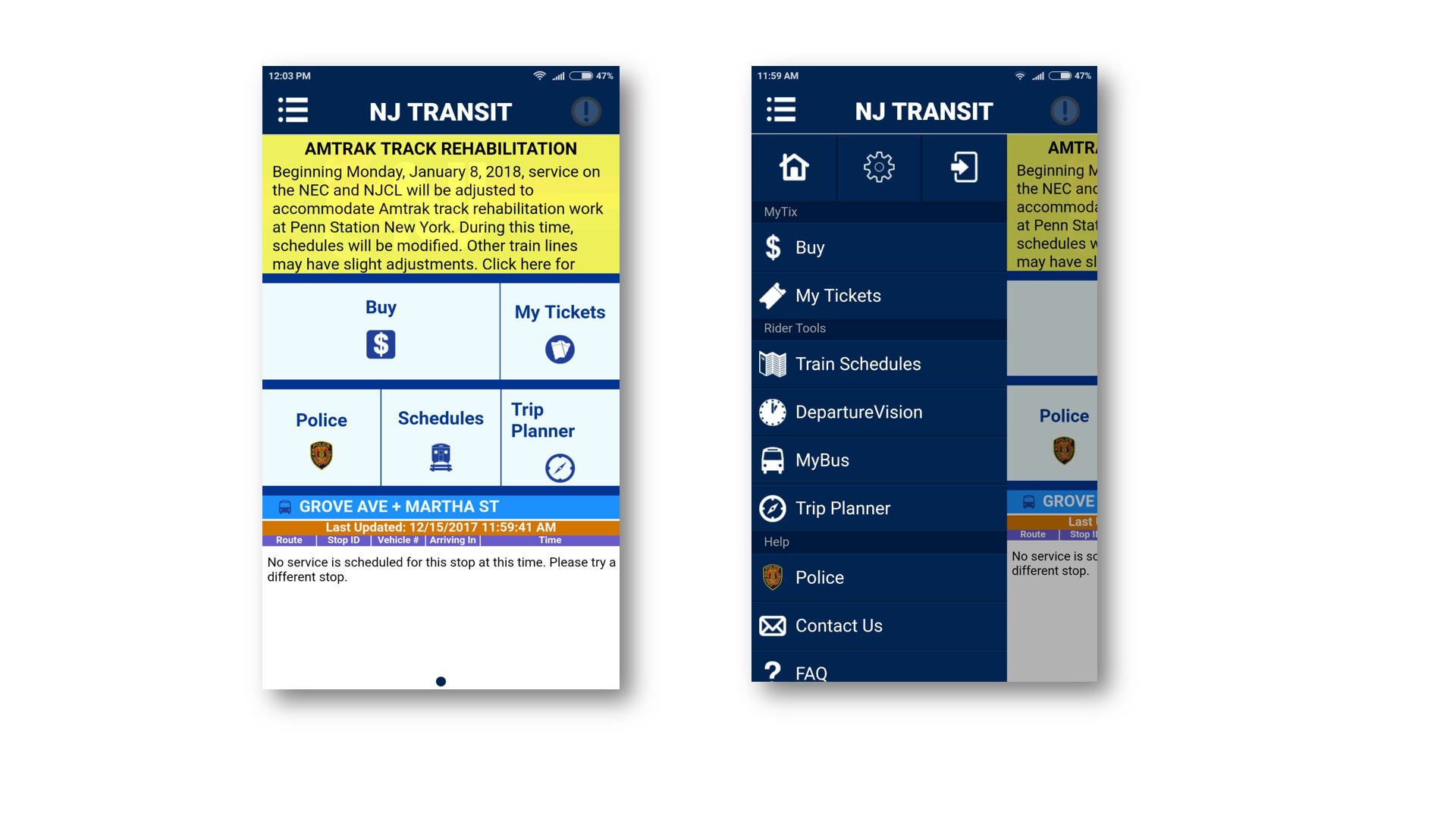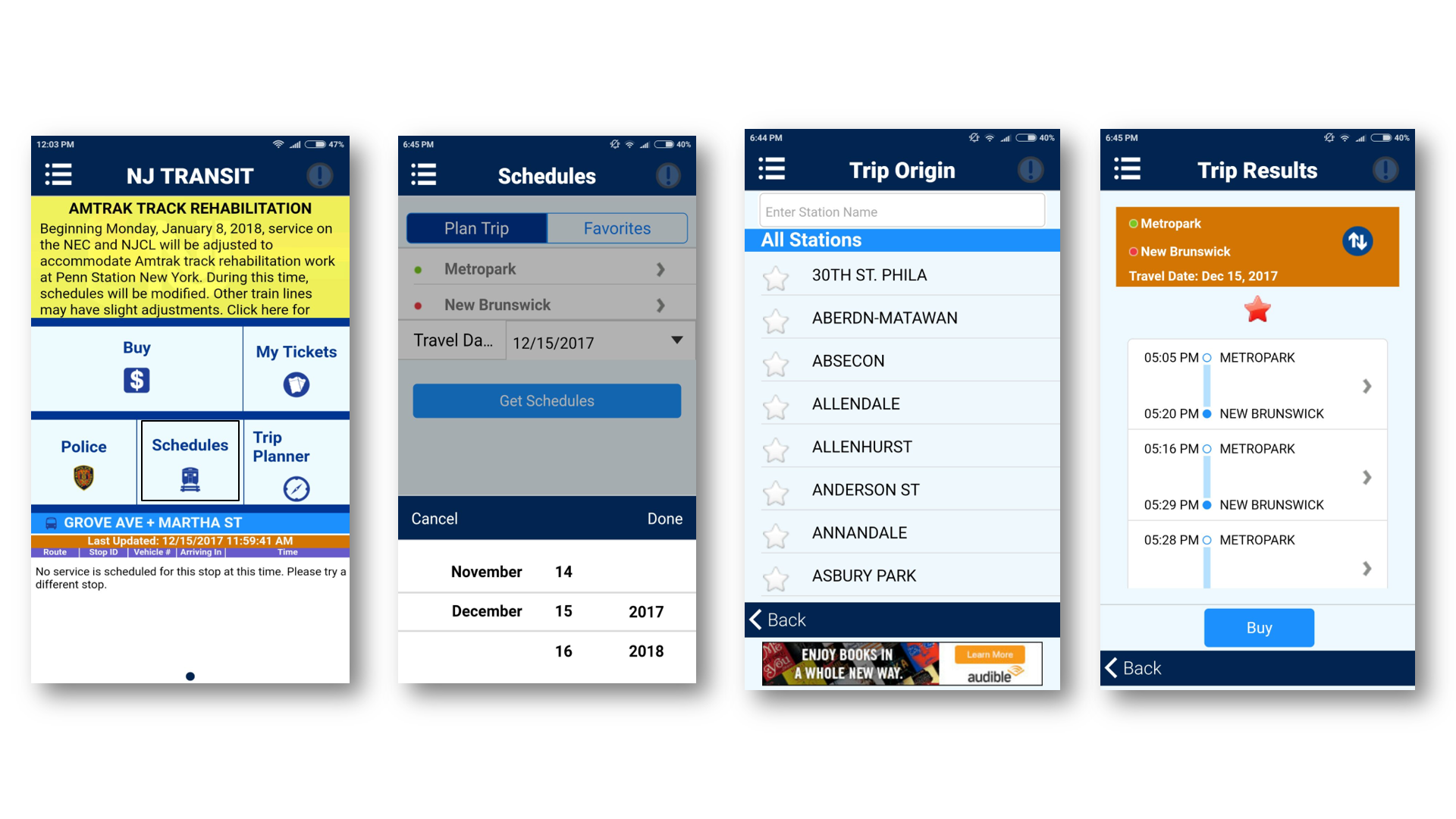 My Design Solution for checking Train Schedules
User flow of checking train schedules on the app.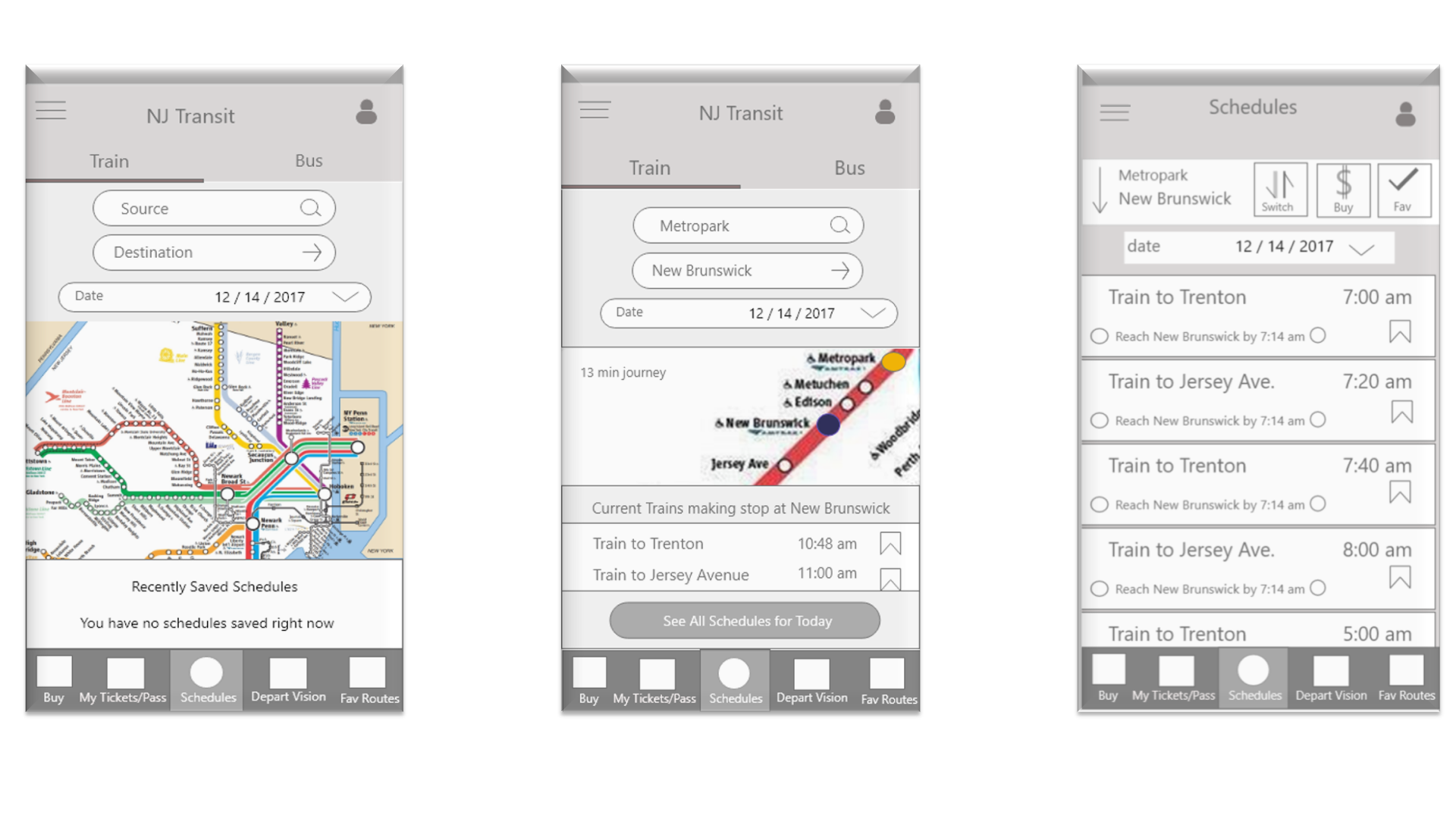 I have created only the the wire-frames and still need to work on the final designs. There are some flaws my design too, in the subsequent iterations i will be addressing those.